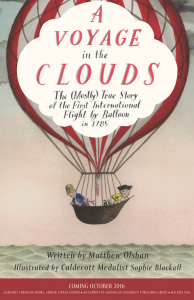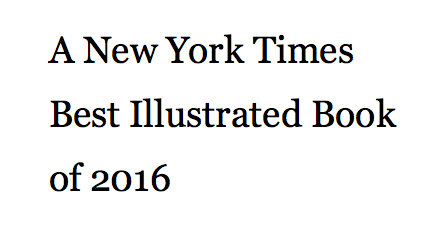 "[A] cantankerous realtionship…verbal jabs…personal slights…and sneaky tricks…" (Horn Book, starred review)
"…a hilarious peeing scene…" (Publishers Weekly, starred review)
"A delightful tale that will captivate elementary students with comedy, suspense, and beautiful illustrations." (SLJ, starred review)
"…a story ripe for booktalking…" (Bulletin of the Center for Children's Books, starred review)
"This is a comedy of manners of the drollest, most charming sort." (Julie Danielson, BookPage)
First of all, congratulations to the incomparable Sophie Blackall on her 2016 Caldecott Medal!
Those of you who have followed the stellar trajectory of her career will hardly be surprised. It was pretty obvious to me when I met her that she was one of the greats. I know I'm biased, but I thought that her brilliant three-dimensional approach to The Mighty Lalouche was Caldecott-worthy. It's wonderful that the world has finally caught up to her.
Sophie helped me work through several drafts of the balloon story that would become A Voyage in the Clouds. At the end of the editing process, she very kindly offered to illustrate the story. The results speak for themselves. Now, about the book…
We tend to take international air travel for granted, but the very first flight between nations, made by an English doctor and a French showman in 1785, nearly ended in disaster. Their up-and-down flight across the English Channel — or, as the French call it, "La Manche" — was an experiment in the brand-new art of aviation and an exercise in teamwork, however grudging.
My story does take a few liberties: for instance, my intrepid aviators take flight with pet bulldogs, one French, one English. But for the most part, it's faithful to Dr. John Jeffries's meticulous notes and journals, which he used to prepare a scientific report for the Royal Academy. And the scene in which the passengers of the balloon frantically pee over the side to lighten the load and avoid being plunged into the drink…well, it actually happened that way.
If you'd like a little more background on the story, here's a link to a fun Q&A I did with Deborah Kalb.